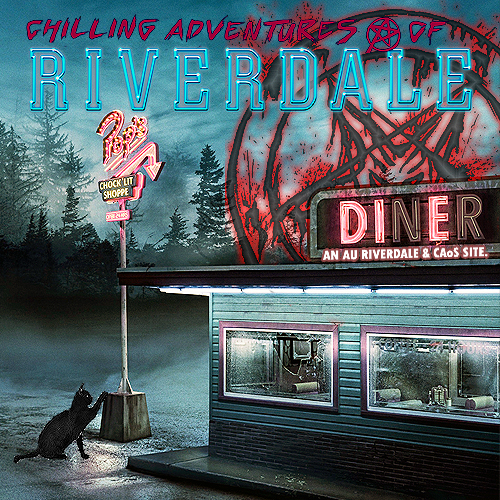 The Chilling Adventures of Sabrina/Riverdale crossover roleplay.
Come join us across the river in either Greendale or Riverdale at TCAOS. 
A PREMIUM, AU, mature, sandbox Chilling Adventures of Sabrina, & Riverdale Role play. Taking place post season 1 of CAoS, and post mid-season finale of Riverdale. We showcase an interactive shop full of items to not only customize your character with personality traits, powers, and abilities, but also provide game changing spells and hexes that can redirect plot points, and shake things up for other players. We also showcase bi-monthly sitewide events including interactive mysteries you can solve for awards and points. We are unlike anything you have ever seen before...and we welcome you, with either an original character of your own creation or one of our canons from the shows or our own making. And invite you to join in the gang of Riverdale to solve a groovy mystery, or join in on the adventures of Greendale. Where will your path lead you? From whichever side of Sweetwater River you hail, there are new chilling adventures awaiting you...
Some of our most wanted canons, with characters & connections just dying to plot with them include…
Hiram Lodge
Hermione Lodge
Madam Satan
Father Blackwood
Polly Cooper
Fangs Fogarty
Dorcas & Agatha
Prudence Night
Luke Chalfant
Josie McCoy
Evelyn Evernever
Rosalind Walker
Come check us out!
---
Link To